FULL SERVICE INDUSTRIAL ELECTRICIAN
Your facility is the cornerstone of your success. We're here to help your facility achieve its full potential.
We know how important your systems are to your industrial facility, and how critical it is to keep them operating at top efficiency. Our industrial distribution, automation and control experts are available to ensure that your automation systems are fully operational when you need them.
Our licensed industrial electricians are always up-to-date with local codes and established industrial standards and advancements. We are highly trained and highly motivated to get your plant operational in a fast and cost-effective manner. We work closely with California's top industrial automation integrators to provide the best industrial system integration in the state. We believe in excellence and getting it right the first time.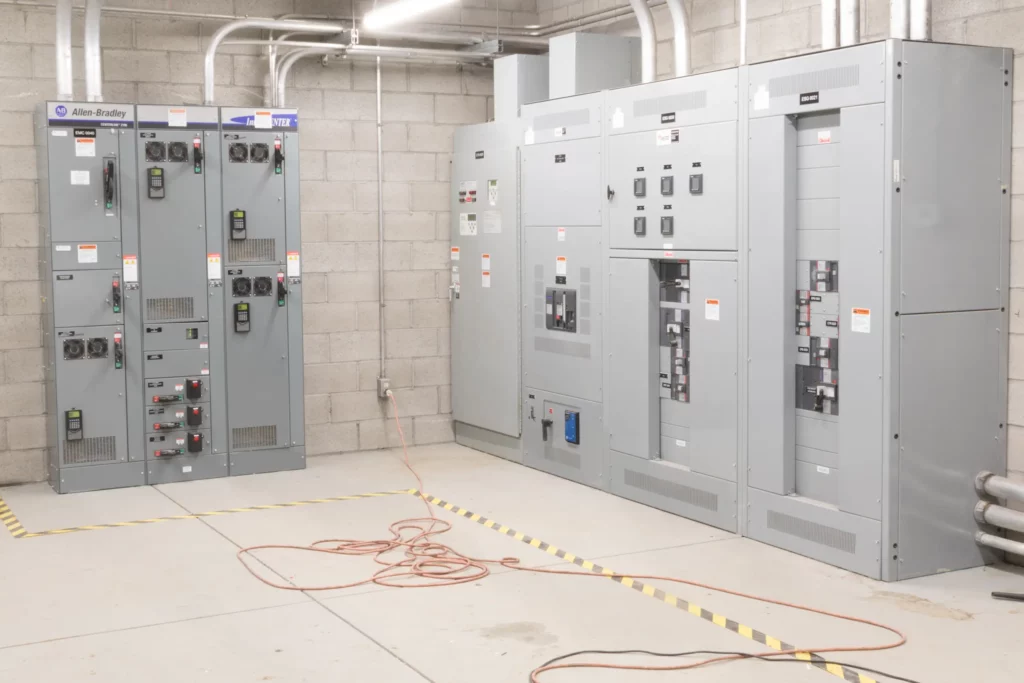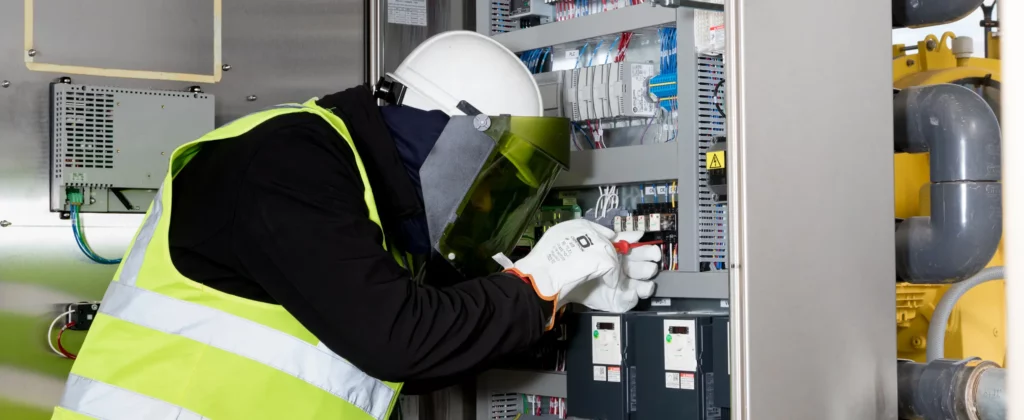 Whether you need emergency repairs or service during a planned shutdown or changeover, the experts at Lighthouse Electrical are available 24 hours a day, 7 days a week, 365 days a year, with service contract.
We work at the pace of your business.
Facilities today must operate leaner, use less energy, produce more and maintain tighter tolerances than ever before. Whether you are building a new plant, adding onto an existing facility, or migrating legacy system to a new, more modern system, you can count on the Lighthouse team to deliver superior electrical services that will keep you competitive in this ever-evolving world. Our electrical solutions for industrial automation designs provide you with more control over your processes, better energy efficiency, less variation and more security. 
OUR SOLUTIONS / MARKETS WE SERVE

SERVING CALIFORNIA'S CENTRAL VALLEY
FRESNO, BAKERSFIELD, MERCED, MODESTO, SACRAMENTO, STOCKTON, VISALIA & SURROUNDING AREAS.
We're proud to be located in Fresno, in the heart of California's Central Valley. Our central location provides the perfect base from which to provide electrical services and control services north in the Sacramento Valley and south in the San Joaquin Valley.
The Central Valley has a long history of agricultural and industrial development, and it is our honor to help your company continue the rich traditions of California excellence.

Learn more about our sister company ICAD Automation.  For over three decades ICAD has provided clients with unmatched expertise for best-in-class industrial controls, systems integration and electrical solutions. Our end-to-end expertise allows us to create customized solutions tailored to any client's need. Our unique approach to industry-leading design reduces project time and achieves goals ahead of schedule. We partner with clients to create a transparent process that exceeds all project goals to create more efficient and secure quality systems. Our expertise includes experience providing solutions for agriculture, electrical food and beverage, chemical, manufacturing and municipal organizations.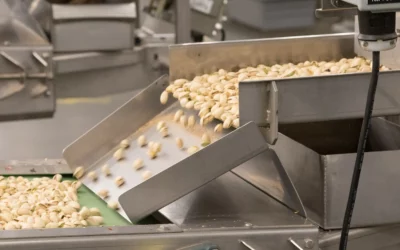 From concept to design, engineering talent and build - Lighthouse Electrical delivers the right solution for any custom need. We were selected for this project because of our extensive experience in large-scale plant-wide automation with manufacturing strength...
read more
INDUSTRIAL ELECTRICIANS
YOU CAN TRUST
Lighthouse Electrical has been furnishing California's Central Valley with qualified industrial electrical system service and repair since 2005. Our team stays up-to-date with industry standards and advancements to provide you with informed advice and the best service available.
Whether you need an emergency repair or a long-term maintenance contract, our focus is on delivering the best industrial electrical system and commercial electrician services. Our highest goal is your complete satisfaction.
When your electrical system must function properly, call the experts at Lighthouse Electrical.